Increasing competitive advantage with

OTT media platform and analytics tool
The Client is a US-based service provider with expertise in video processing, delivery and analytics software and solutions. Along with their existing distribution channels, the client focussed on providing an enhanced entertainment experience to their customers. They understood the relevance of Over-the-Top (OTT) content – which is the practice of distributing video, audio, and other media content to users as a standalone product directly over the web.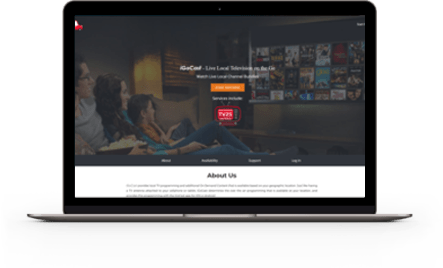 The client approached us to develop an internet-based TV platform that will be able to deliver local broadcast content via OTT platforms. They wanted the service to help broadcasters in attracting customers who wanted to watch TV everywhere with HD video streaming services.
Though they had an in-house IT team, the client needed more developers to support this project. They were looking for a trustworthy partner that could provide top talent and consistently deliver on projects. The goal for us was to help create a high-quality service that will help local broadcasters to distribute their content over IP to iOS and Android platforms while conforming to their geographical distribution rights.
Our Agile developers helped the client break into the OTT technology and demonstrate their value as a leader in the entertainment distribution industry to their customers. We successfully enabled the client to develop an internet-based TV platform that helps their subscribers to easily download an app and watch on-demand channels from anywhere. That includes their phones, laptops and even smart TVs.
Our knowledge and expertise in both emerging technologies and project leadership allowed the client to meet specific technology goals, be better prepared for future evolution, and stand out as industry leaders. We helped our client win new businesses and strengthen their reputation as a service provider with the capabilities to deliver cutting-edge solutions.
After evaluating their prevailing system, we developed the required web application for the platform on top of the existing API layer. The application offered both on-demand videos and live channel streams. Users could view channels through their TVs or through other Chromecast-enabled devices like a Smart TV. We also developed an interactive admin panel that helped in managing customers, channelling activities and also in generating reports.
Additionally, we developed an analytics tool to track and manage the front end of the platform. The tool would track different kinds of user information like usage of Ads, live channel traffic, live channels, vod (video on demand) traffic, etc. To make the reporting easily understandable and interactive, we offered informative dashboards and graphical representations of data.
Our people with technical prowess help enterprises to boom in the digital age.
Check out a few of our success stories