Improving e-learning with a

customized mobile application
The client is an academic training specialist based in Sweden. They have years of experience in the education industry and have conducted multiple learning and lecture events at various schools and universities.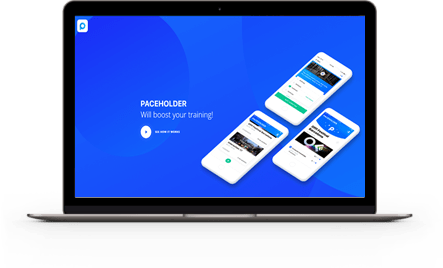 The client approached us to find a solution to a major challenge they were facing. Over the years, they have noticed that their learners or attendees of a course tend to forget the information that they learn/gather through their resources. The client wanted to develop a versatile solution to address and solve this problem.
They wanted us to develop a mobile app with features and functionalities that will help learners to remember and restore the knowledge; and thus improve the learning process. The app was supposed to be for event organizers and course conductors to run quizzes and questionnaires.
The client needed both iOS and Android apps that would be compatible with phones and tabs.
We were able to deliver a mobile app that is highly functional and helps users to exceed the level of knowledge they gathered at an event. The client was immensely impressed by the project and the way we executed and delivered the project on time, following Agile software development with the Kanban process.
We collaborated with the client and formed an internal team of skilled developers. We initiated the process by building the backend. Later, we expanded the team to include mobile developers, UI/UX designers and QA experts. We created versatile backend applications for both Android and iOS versions that are compatible with phones and tabs.
The app was designed as an interactive fun tool that posed challenging questions, refreshed the learned content and also introduced new angels on the subject after an event. This will help the participants widen their understanding and knowledge of the subject.
Additionally, the app could also be used by the participants of an event to gain access to the event. They could learn more about the content of the course and gather new information that is relevant to them. Since the information/knowledge was transferred in the form of questions, it was easier for the participants to remember the concepts in the long run.
We followed Agile software development with Kanban and developed a custom CMS for the backend functionalities. Additionally, we developed a marketing website to help them expand their reach.
Our people with technical prowess help enterprises to boom in the digital age.
Check out a few of our success stories